Capital Projects & Asset Management Department
The Lheidli T'enneh Capital Projects and Asset Management Department is responsible for developing, improving, and managing all tangible capital assets.This department keeps track of all assets and manages the operation and maintenance (O&M) activities. Through Asset Management Plan (AMP) all groups of assets are managed over their full lifecycles in order to deliver according to the standard of service.
Capital and special projects are selected by Chief and Council.  These projects are vital to the community and Band members. These tend to be large in scope and require clear coordination between the different departments and groups involved. Project Management of such projects is done through this department at Lheidli T'enneh.
Capital Project
A capital project is a new construction, expansion, renovation, or replacement project for an existing facility.  Most common examples are infrastructure, buildings, and roads, important parts of a community which are integral to the services provided to the community members. Management of such projects often involve coordination with different departments, like Lands, Housing, Finance.
Asset management
Fundamentally, assets exist to provide services to our community. Managing Lheidli T'enneh assets to deliver those services is asset management. In order to have sustainable, resilient community that will thrive now, and for future generations, ensuring appropriate asset management (AM) efforts is essential.
At this point, asset types include, but are not solely limited to, tangible capital assets such as buildings, engineering structures, roads, parks, IT network and equipment, water and wastewater systems, vehicles; are gradually being brought into AM practice.  Intangible assets such as land, software, data, natural resources and intellectual property not associated with TCA are managed though appropriate individual department as this moment.
An asset management plan (AMP) is a document that describes how one or more groups of assets are managed over a period of time to deliver an agreed upon standard of service. It compiles and analyzes information about assets to identify issues and strategies for moving forward in a proactive and sustainable manner.
AMP provides important information to support decision-making. Understanding what assets we have and how to manage those assets can help our community maximize the value of existing infrastructure that delivers core community services. At Lheidli T'enneh, we have started the work to formulate the policy and plan, as a key item to have an efficient AM framework in place.
7 ESSENTIAL ELEMENTS FOR ASSET MANAGEMENT PLAN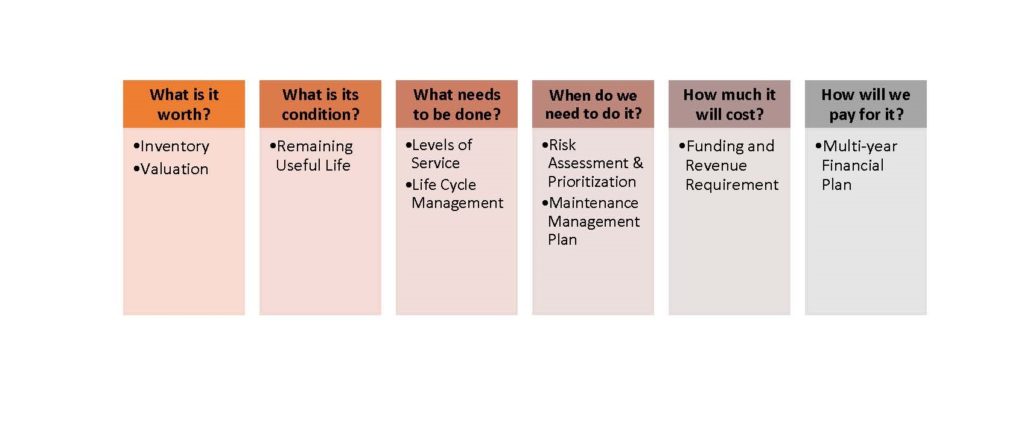 Zawad Abedin – Manager, Capital Project & Asset Management
Zawad Abedin is the Manager of Capital Project and Asset Management Department for Lheidli T'enneh Nation.  In his role, he works as the Project Manager assigned to him by the Chief and Council through Executive Director.
Zawad Abedin has completed his Bachelor and Master of Science in Mechanical Engineering. He also completed a Post-Graduate Diploma in Supply Chain Management and Human Resources from IQN, UK, currently pursuing his second Master's at University of Northern British Columbia in Natural Resources and Environmental Studies. His research relates to First Nation communities as well.
He has over seven years of professional experience. He worked as Project Engineer with reputed international organizations as CEAT Ltd and Nestlé before joining Lheidli T'enneh Nation.
Lheidli T'enneh Capital Project & Asset Management Department